Subway sandwich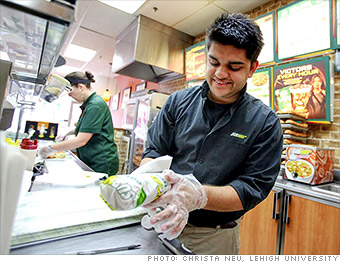 The "five-dollar foot-long" Subway jingle isn't the same in bitcoins, especially when it's a weird total like 0.006 BTC. In any case, that's close to what it'll cost you for a BLT on 9-grain honey oat at a Subway location in Allentown, Penn.
The shop owner, Sapan Shah, started accepting the currency three weeks ago. On an average day, maybe three customers use the virtual currency. But he's already made the process seamless — as long as customers don't mind using the smartphone app Coinbase.
Shah is ecstatic that Subway corporate is open to his experiment. Still, bitcoins only get him so far. He still needs to convert them to cash every week to pay his bills.
Auctioned art & antiques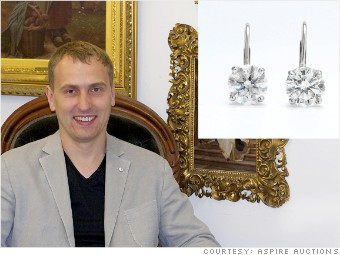 A lavish gilt bronze French clock. An authentic Pablo Picasso sketch. A papyrus page from the Book of the Dead.
You can now bid with bitcoins for the antiques sold on the Aspire Auctions website. Like most business owners dabbling in the Bitcoin trade, auction house president Michael Kondratov started on a personal level. When he noticed he could pay in Bitcoins to keep his company website online, he decided to join the crowd.
He's benefited handsomely from the rise in Bitcoin value. When Aspire recently sold a pair of diamond earrings for $8,050, the company earned a commission of 70 bitcoins. That was $700 at the time. On Monday, that was valued at $55,370.
Haircut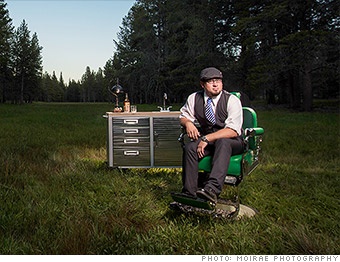 A haircut from Reno, Nev., barber Josh Arias will cost you $18, but you can pay in Bitcoin.
A tech-savvy customer got him to start accepting the virtual currency in September. And while he has still only had one Bitcoin customer, Arias would prefer it if all his customers were willing to pay that way.
Small businesses often operate on a thin profit margin. Arias can accept bitcoins without the nasty merchant fees he pays when customers swipe their credit cards — sometimes 2.75% or more.
"I feel safe accepting it right now," Arias said. "It's fun to take part and be on the leading edge."
All-natural honey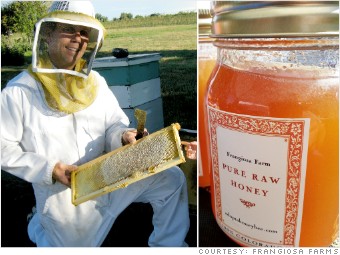 Located 25 miles south of Denver, Colo., Nick French cares for a dozen bee hives that produce organic honey that's kept as close to its natural state as you'll find.
Frangiosa Farms a tiny operation. But since he started accepting Bitcoin a month ago, he's already received three orders in the digital currency. He has accumulated about a half a bitcoin so far. That doesn't sound like much, but that's worth about $400.
"I do anticipate it to grow, especially as the popularity is growing," French said. "People are really jumping on the bandwagon."
Legal representation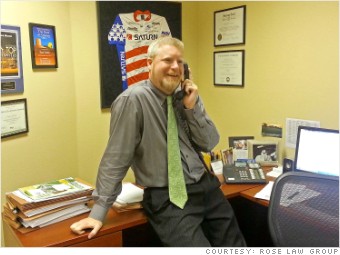 Paying legal fees in BTCs? Better call Ryan.
Located in the desert town of Scottsdale, Ariz., Ryan Hurley is an attorney who does work for medical marijuana businesses, renewable energy and real estate. He managed to convince his law firm's top partner to accept the virtual money. But the boss is still worried about wild fluctuations in Bitcoin value, so they cash their stash in U.S. dollars every day.
Hurley already represents a few Bitcoin millionaires who hoarded them early and now want to launch their own businesses.
Martial arts class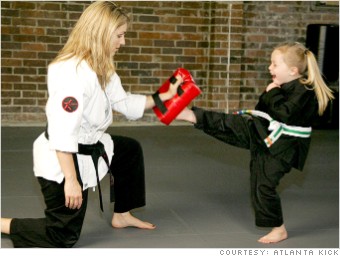 You can learn karate, Brazilian jiu-jitsu or kickboxing with Atlanta Kick.
Jeff Thompson started accepting virtual cash after he and his cryptographer girlfriend learned about it in depth at a tech conference.
"It hasn't really caught on yet," he said. "Only the hardcore nerds are doing it at the moment. It's a little niche."
Still, a few students have used it to buy equipment and even memberships. One dad used it to pay for a birthday party for his kids. Thompson is now thinking about installing a Bitcoin ATM early next year.
Book a flight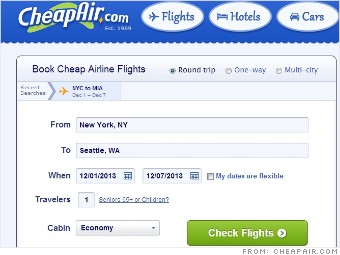 At CheapAir.com, the decision to accept Bitcoin started the way it usually does: with a customer asking, "Can I pay in bitcoins?"
The company representative didn't know what to do, but CEO Jeff Klee eventually heard about the request. They started accepting them last week have already received more than $6,800 in bitcoins sales.
Travelers can't benefit from the highly private nature usually associated with the electronic currency. While the purchaser of a flight on CheapAir can remain anonymous, the traveler cannot.
"I think this is the kind of thing that'll gain more momentum over time," Klee said. "As more companies accept Bitcoin, it will snowball."
E-cigarettes, or anything else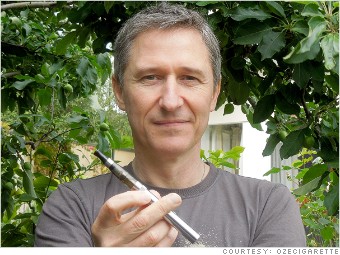 Karl Edwards is an Irish man in Australia selling electronic-cigarettes to Americans. While he accepts traditional money, he likes dealing in a virtual currency that seamlessly travels across borders.
His positive experience with bitcoins has even inspired him to launch BuyByBitcoin, an Amazon-like, purchase-anything kind of website.
Most of his business is still in government-sponsored dollars, though. He's not investing heavily in Bitcoin, as he still sees the currency as an experiment.
"At this stage, it's play money," he said.
source-http://money.cnn.com/gallery/technology/2013/11/25/buy-with-bitcoin/8.html